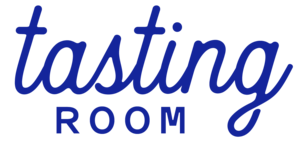 Location
Drop by our tasting room and sample our premium spirit in a variety of freshly made handcrafted cocktails. Check out our Sunday Build Your Own Bloody Mary Bar
1603 OWNBY LANE
RICHMOND, VA 23220
Thursday → 5-9 PM
Friday → 5-9 PM
Saturday → 1-9 PM
Sunday → 1-6 PM
*Tasting room is kid friendly and has plenty of non-alc/mocktail options


host a party
We can help you host the perfect party. Fill out the form to the right and someone will be in touch with you shortly to iron out the details.
ask for cirrus
Ask for Cirrus by name at your favorite bars and restaurants so they know to keep us stocked.
Stocking your own bar? Find us at your local ABC store. If we're not on the shelf, you can request Cirrus be delivered to your local store on the Virginia ABC website.
REFUNDS / RETURNS
 THANK YOU FOR SUPPORTING CIRRUS VODKA, VIRGINIA'S #1 CRAFT VODKA.
IF YOU WOULD LIKE TO RETURN AN ITEM THAT YOU PURCHASED THROUGH OUR WEBSITE OR TASTING ROOM, PLEASE CONTACT US AT 844-724-7787 AND WE WILL BE HAPPY TO ASSIST YOU. WE ARE COMMITTED TO QUALITY AND OBSESSED WITH PROVIDING THE BEST POSSIBLE SERVICE TO OUR CUSTOMERS

CIRRUS VODKA BOTTLES PURCHASED AT VIRGINIA ABC STORES OR THROUGH OTHER RETAILERS MUST BE RETURNED TO THOSE RESPECTIVE LOCATIONS. 
TO BE ELIGIBLE FOR A RETURN/REFUND THAT YOU PURCHASED ON OUR WEBSITE, OR IN OUR TASTING ROOM, YOUR ITEM MUST BE IN THE ORIGINAL PACKAGE AND WE REQUIRE PROOF OR RECEIPT.